Estate Sale Agreement & State of Michigan Forms
Michigan Liquidators is always striving to make the task of your liquidation as easy as possible. Making our agreement available for you to view early is one of the many features that we offer which separates us from the other companies.
If you have a scheduled consultation and wish to view our Estate Sale Agreement prior to our visit, please contact our office to receive a login password to view agreement.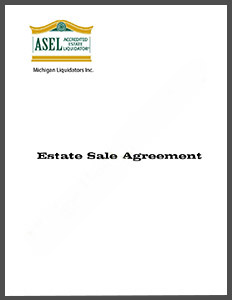 All documents are the property of Michigan Liquidators and are not to be copied or altered by any individual for personal or business use.
Do you need more information on an upcoming sale?
Need to liquidate a estate, a business, or corporate assets?
Contact Michigan Liquidators. Today!
Contact Us At: 810-309-1024
or